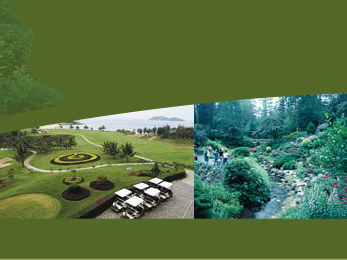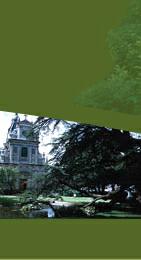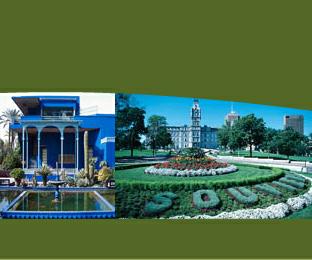 Although we cannot recreate nature, water in the garden has an immense attraction.  It has a soothing satisfying affect that only water can provide. 

Water garden designs vary according to space and design allowance.  It can be a simple hidden brook or a more formal focal point.  Heritage Stonecrafts provides site feasibility, planning, and design elements associated with all of our water features.

A simple one rock fountain.  This is a carved out boulder that has been plumbed in for water sounds and movement.  Complete with remote filtration system and sterilizer for year round clean water.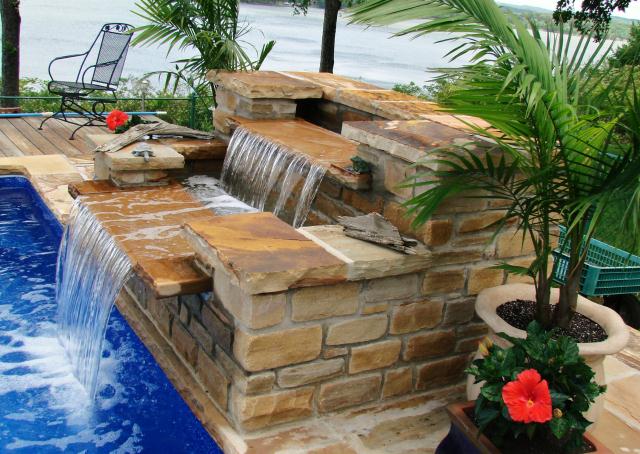 A two header pool  with waterfalls built into existing swimming pool. Pump and filtration components are inlined with existing saltwater system.

mouse over for before/after....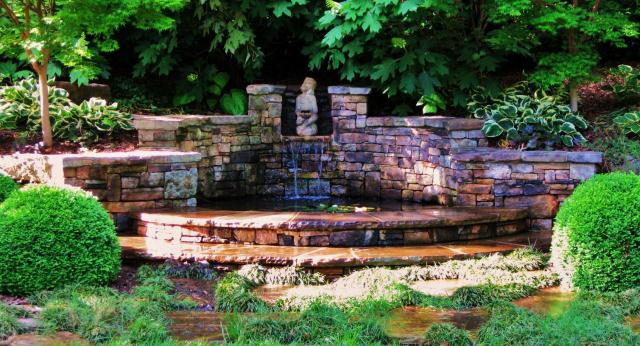 Redesigned from the 1920's, this koi pond is highlighted with waterfalls, plants, and original statue. mouse over for close-up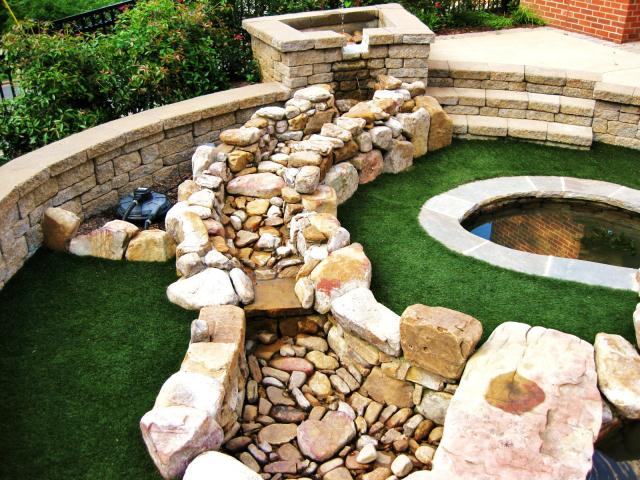 Creek bed that feeds into a fish pond and water plant gardens with cork screw and water lotus.  mouse over diff.view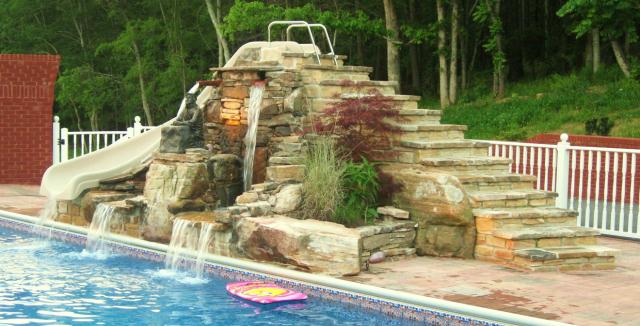 Series of five waterfalls and three header ponds encompassing a 9 foot water slide.  Planting bed with Japanese maple and ornamental grasses.

mouse over for diff. angle